Finished Quilt // Skill Builder BOM
Well folks today is the last day of the 2013 Skill Builder BOM. I must say it is a little sad, but of course there is next year, which I am very excited about.
The 2013 Skill Builder BOM was the first time I spent an entire year working on a quilt. I found it so rewarding. It's fascinating how much of a roller coaster the process of making a quilt can be, especially when you are working on one for such a long time. Throughout the year, I had moments where I was discouraged with my skill and wrought with frustration. But this week I felt so proud and excited while I held my finished quilt up for the first time to show my family.
I've learned and grown so much as well. There is a big difference between my first block and my last one! This week, I was having tension issues while quilting the borders but unlike a year ago, I was able to adjust my tension without guessing, knowing full well what I was doing and how to handle my machine.
Dedicating myself to share this experience with you has also been so rewarding! Hearing and seeing how much you have learned and grown during this BOM has been a huge blessing and fuel that has driven me to want to continue to learn, teach, and share the joy of quilt making with others around me.
Now, for the moment you have all been waiting for. My finished quilt…
Quilt Details
Lesson Download
In this lesson you will find yardage requirements, piecing instructions, and quilting instructions to make the additional keyboard borders and finish for your 2013 Skill Builder BOM quilt.
Linkup and Giveaway
When you are done with your Skill Builder quilt link up a photo using the link tool below. Doing so will enter you for a chance to win a Robert Kaufman Kona Cotton Jelly Roll. I will randomly pick one of the finished participants on January 19, 2014.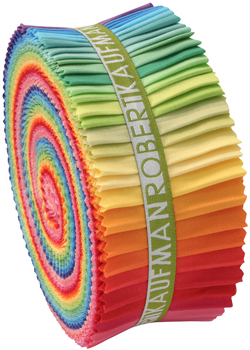 Thank you so much for quilting along with me, I really hope you will take time out to finish your quilt. Some participants have been worried about how stiff the quilt is with all the dense quilting, but once it's washed it will be super cozy and I promise it will be so rewarding!
Alyssa